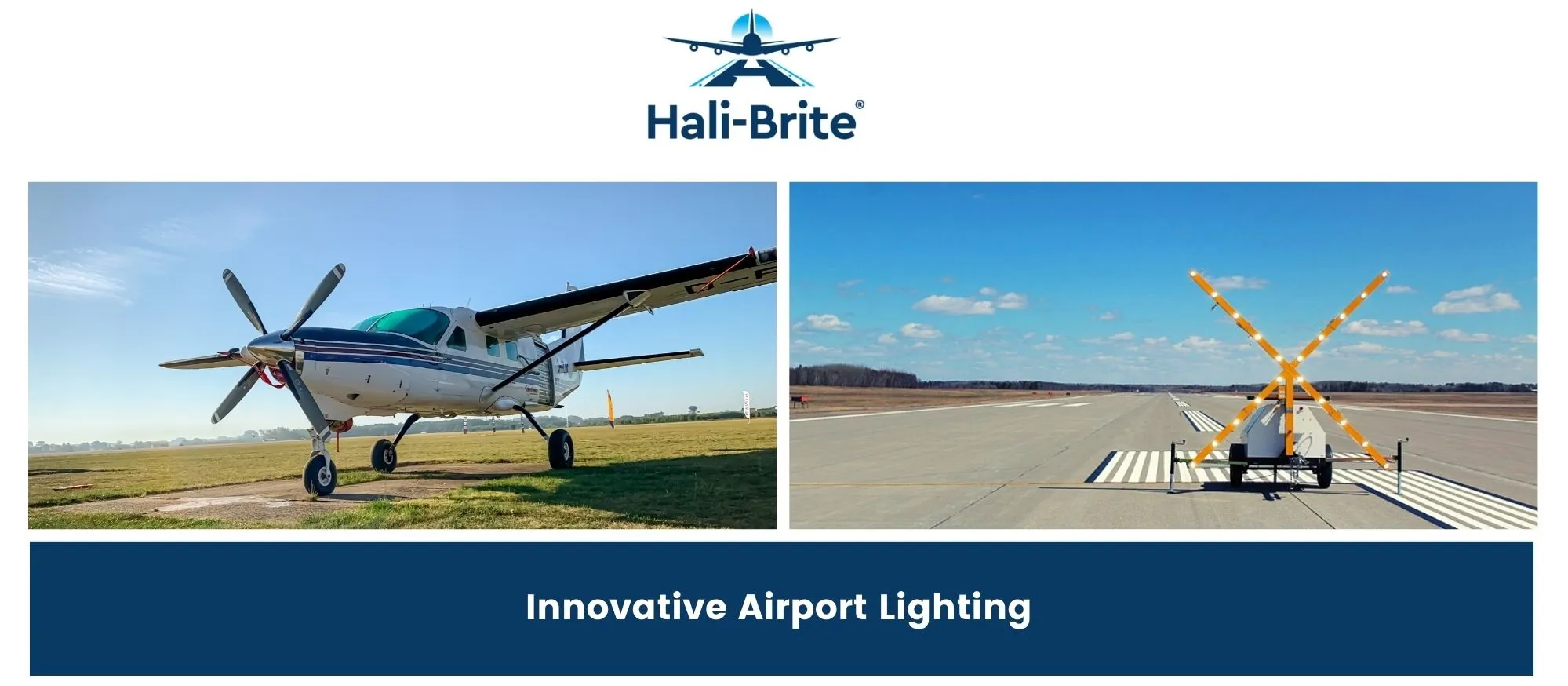 Airfield Lighting Manufacturer
Hali-Brite is your innovative airport lighting company. We have been manufacturing airfield lighting and equipment since 1979, initially as a DCB-36 and DCB-224 rotating beacon refurbisher. Hali-Brite rotating beacons were developed and patented (U.S. Pat. 5,339,224) with a new state-of-the-art illumination and drive system. We still refurbish these beacons today, knowing that their performance is unsurpassed in the marketplace.
Global Airport Lighting
We have grown into a global lighting manufacturer with a 24,000 square foot manufacturing facility located in Brainerd, MN. Quality Control is a priority where every single product is thoroughly inspected and tested. Our rotating beacons are energized and run on and off for 4 hours over the course of two days, after which they are passed by our quality control specialists and shipped out to our customers.
Are rotating beacons required on airports by the FAA?
Hali-Brite manufacturers a complete line of L-801 and L-802 rotating beacons for places like commercial airports, military airports, and heliports, as well as smaller airfields. Our patented designs (U.S Pat. 5,816,678) eliminate all slip ring and gear maintenance. Metal halide lamp technology is used to provide the brightest possible illumination at a low operating cost.
Wind Cones, Closure Markers, and More
Not only that, but we have made great advances in energy. Our LED lighting and solar powered products have revolutionized the lighting industry. We are leaders in LED airfield products, which include the LED lights on Hali-Brite wind cones, such as the L-806 and L-807 wind cones. These cones are energized for a 24 hour burn in process, as are our runway closure marker lights, which also use the latest in LED technology.
Our innovative ideas and commitment to service make Hali-Brite the best in airport lighting. We manufacture and distribute a wide range of airfield lighting including rotating beacons, heliport beacons, signs and obstruction lights, wind cones, solar power supplies, and more. We have serviced international and national airports, such as Minneapolis−Saint Paul International Airport, Chicago Ohare, and Dallas/Fort Worth International Airport with our lighting solutions. If you're looking for a trusted airport lighting manufacturer with over 40 years in the business, contact our experienced customer service team today.
We are Proud Supporters of the Following Charities:
Mommy Sue's Children: Works with the Community School of Bellevue in Haiti by supplying basic necessities like food, soap, and water. In a place where healthcare is basically nonexistent, they face many challenges due to Covid-19, poverty, and political violence.
C.H.F. Foundation: The C.H.F. Foundation was created to rally long-term financial, and in-kind support for the Centre Hospitalier de Fontaine , a 30 year old not for profit hospital located in Fontaine, Cite-Soleil, Haiti.