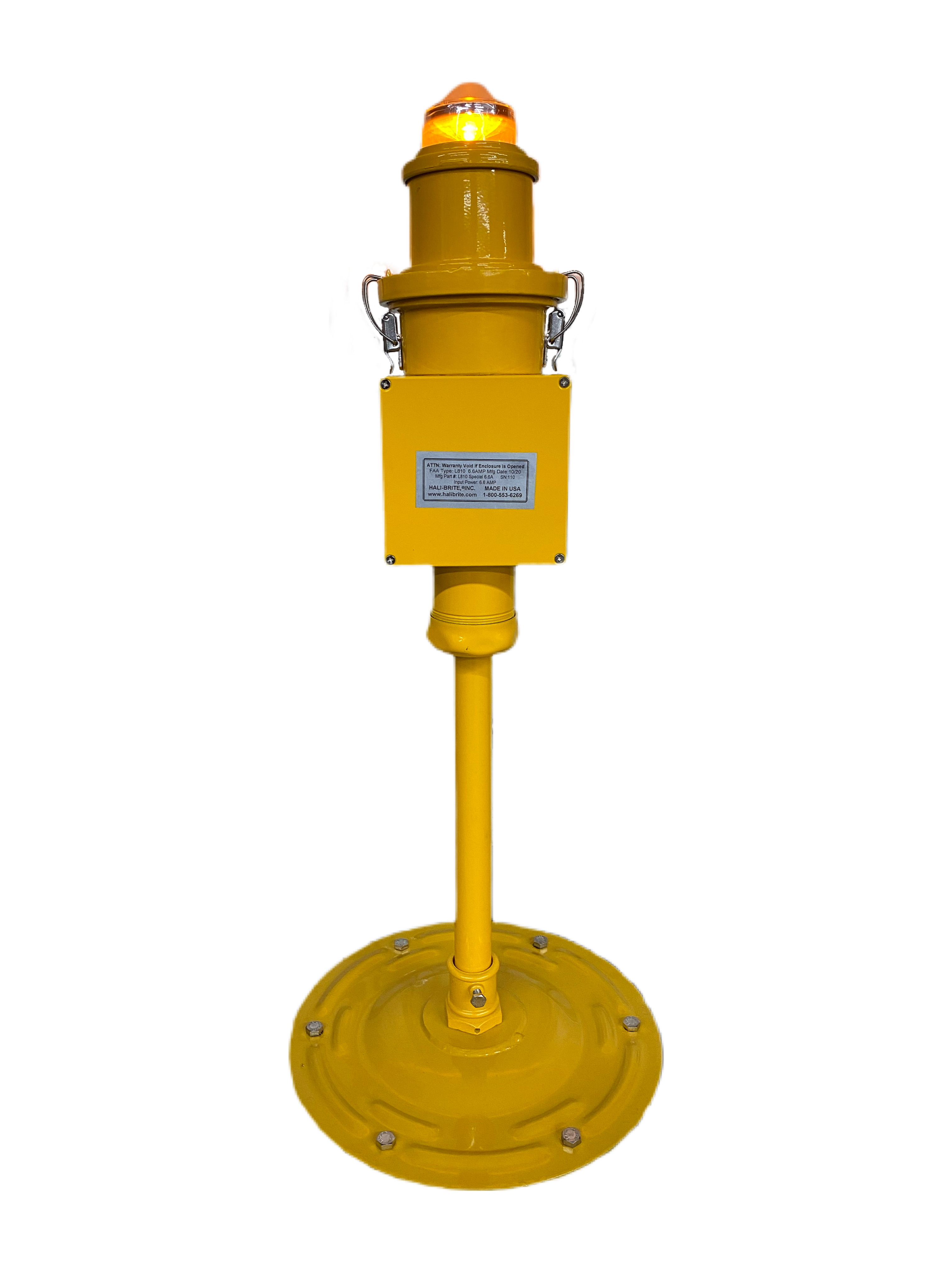 Signs & Obstruction Lighting
An aviation obstruction light is imperative for warning pilots of possible hazards or obstructions in the airfield. Hali-Brite offers a wide array of runway and taxiway warning lights, from reflective markers to traditional obstruction lights.
Airfield Fire Hydrant and Obstacle Marker
The Hali-Brite Airfield Fire Hydrant Marker is a yellow led light, manufactured specifically to mark locations of airfield fire hydrants
Flexible Reflective Markers L-853
Marks edge of runways and taxiways with reflective material.
Radio Receiver/Decoder L-854
Allows pilots to activate airfield lighting systems by keying their microphone.
Obstruction Light L-810
Single or dual lamps mark the top of tall structures that present hazards to air navigation.
Hali-Brite HB-5340 Segmented Circle
The Hali-Brite Segmented Circle is here!  Easy installation! Powder coated orange and white
Free quotes  Sales@halibrite.com